Why Do People With Chronic Pain Love Massage Therapy So Much?

All musculoskeletal injuries will have a soft tissue component; therefore massage will always have a complementary role in rehabilitation.
As living beings, our initial instinctive response to trauma is to protect and isolate our bodies from further damage. We then start investigating how to be well again. Sometimes, we slow down or stop doing the activity or sport completely due to the physical and mental barriers we conjure to aid recovery.
Unlike acute pain, chronic pain can last for a limitless volume of time in our lives and we are constantly reminded of that time we slipped in the bath or landing awkwardly from hurdling a fence. On the flip side, Massage Therapy assists with injury prevention and underlining issues early before they can cause further harm, which some refer to it as "nipping it in the bud". Increasing the rate of healing and preventing re-injury is invaluable to any sportsperson or athlete or person simply looking to get back to work.
Massage therapy is a beneficial and natural path to take in the management of musculoskeletal injuries and or conditions. All musculoskeletal injuries will have a soft tissue component; therefore massage will always have a complementary role in rehabilitation. The primary uses of this form of therapy are to improve blood circulation, promote relaxation, alleviate muscle tension and spasms, aid in loosening scar tissue and adhesions, and to stretch muscles and fascia.
Symptomatic relief is almost immediate in some cases, endorsing the benefits of massage therapy.
A qualified Massage Therapist can apply firm but gentle strokes specific to the muscle fibers. The technique and accuracy of how Massage Therapy is performed, the area of application, and both the direction and duration of the massage should be suitable to the dysfunctional area(s), pain tolerance, and clients desired goal of the treatment.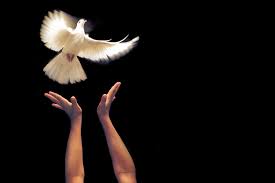 Including active, passive or resisted stretching can be priceless in corrective treatment for shortened muscles, from overuse to underuse, from misuse to compensation. After the effective technique is applied the restricted tissues are able to 'release' or 'let go' and a typical response of a client would be "oh that's a good pain!"
Massage Therapy is also suitable for relieving excessive oedema (accumulation of fluid under the skin) that causes restriction to range of motion and functionality. After surgery, swelling usually occurs, trauma, prolonged dependency and disuse in the joint(s). Massage should be applied firm with smooth pressure, with the limb in an elevated position. When stretching is required, the tissues should be stretched in a way that will not aggravate or injure the limb. As a result, range or motion will be increased to restore joint functionality, unless the preferred outcome of the client is to have restricted motion for the sake of increased joint stability.