Grab A Bargain, Collect Your Loyalty Points & Enter Our Giveaway Competition
Acupuncture 30 day intensive treatment for weight management
Save over 25% on this package which is designed as an intensive course of treatment. This package includes 1 x Initial Acpuncture Consultation and 9 x Acupuncture Follow-up treatments that need to be used over 30 days.
The changing of seasons is the ideal time to assess our health and realign our natural rhythms and Autumn is the season when your body starts to prepare for the colder Winter days ahead. For people who struggle with weight management, people who are sick of fad diets or people who push themselves through exercise that is more of a chore than it is enjoyable, we have designed a package that will give your mojo back! This is a 100% natural treatment that offers you the accountability of touching base with your Acupuncturist several times a week. You'll be blown away with the results!
Read more in our latest blog.
T's & C's: 1 per person; must be purchased in full to receive the discount; must be used within 30 days of purchase and then within 30 days of beginning your first treatment; not valid in conjunction with other promotions.
Pricing
Acupuncture 30 day intensive treatment for weight management$650 (Valued at $870)
10-visit concession
1 Bottle of nail polish with your GEL or SNS manicure FREE
Payments accepted
Cash, Eftpos, Visa, Mastercard, Bartercard. (Online transfer by arrangement only.)
Personal Grooming
Personal grooming is one of those things that needs to be done with regularity. Our regulars love a deal that rewards their loyalty and new clients love to try out different therapists at a bargain price so this deal is for everyone!
Get a Brazilian first visit (or longer than 6 weeks hair growth) for the price of a repeat visit, and get your repeat visit for only $50!
If it's your first Brazilian wax, you have sensitive skin or you're just keen to try something new, book in to see Thuy for 'Honey waxing' at the same price as regular hot wax. Honey waxing is done at a cooler temperature than regular hot waxing and is generally known to be a more comfortable experience.
Free Polish
Want to top up your personal nail polish supply? Pick up a free bottle of regular IBD polish with every GEL or SNS manicure this season!
*Limited colour choices
Enter our Giveaway Competition…
We have a stunning set of hand made and hand glazed Ceramic Wall Art Leaves to give away courtesy of local artist, Rebecca Flowerday a.k.a. Potterazzi!
Read all about it and how to enter here.
Summer Xue
Bachelor of Medicine (China) Graduate Dip. addiction, alcohol and drug studies '16 (NZ)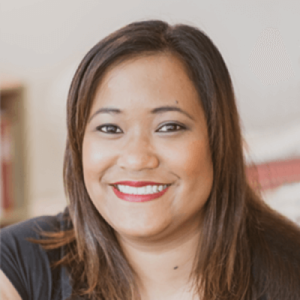 Monica Sun
National & Internationally Qualified Beauty Therapist: National Dip. Beauty Therapy '12. CEDISCO Dip. '12
Thuy Nguyen
Dip. Cosmetic Tattooing & Microblading '16 (Vietnam); Apprenticeship in Cosmetic Tattooing '05 (Vietnam); Dip. Beauty Care, Eyelash Extensions, Nails & Waxing '10 (Vietnam)