Hypnotherapy is a proven, effective tool for managing symptoms of Irritable Bowel Syndrome (IBS)
Hypnosis can help relieve the symptoms of Irritable Bowel Syndrome
It's estimated 7% of New Zealanders suffer with Irritable Bowel Syndrome (IBS). Perhaps you are in that group, or know someone who is?
If you are one of the 7%, the pain, suffering and embarrassment that IBS causes is a regular or constant companion that is disrupting your life.
What can you do to gain relief and regain control of your life?
At present there is no cure for IBS and so the medical focus is on providing sufferers with relief from the symptoms.
Research and IBS patient feedback has found that both prescriptions and over the counter medications for IBS do not always provide full relief for the symptoms, or the relief if gained, is short-lived at best.
If your IBS symptoms have failed to improve from regular medical treatment is there another option available to you?
Gut Directed Hypnotherapy (GDH) an effective solution
The good news is there is – Gut Directed Hypnotherapy.
Clinical trials from around the world show using hypnosis for the treatment of IBS substantially improves all the central symptoms of IBS in up to 70-80 percent of treated patients and that the benefit often lasts for years after treatment. And what's even more remarkable, GDH has been found to help IBS sufferers whose symptoms have failed to improve from regular medical treatment.
A key additional benefit of GDH is that it has no uncomfortable side effects, plus it often enhances the psychological well-being and quality of life of the individual.
What makes GDH so effective?
The mind and body operate as one system and GDH uses the mind to help the function and health of the body. Mental imagery and hypnotic suggestions are used to bring about overall relaxation of the bowels and the whole body, lessened sensitivity to gut discomfort, and increased mental control over bowel symptoms. Suggestions are given to help adopt more effective ways to handle life situations that aggravate your bowel problems.
IBS is a very stressful disorder to live with, and stress is one of the major triggers that can trigger or exacerbate IBS symptoms. This creates a vicious circle. GDH provides tools for combating stress, reducing the anxiety response and thus calming the gastrointestinal system.
Ask your doctor about GDH
If you suffer with IBS and you are not gaining satisfactory symptom relief from standard medical treatment, you may want to discuss, with your doctor, the use of GDH as an adjunct to your existing IBS treatment.
It's important to obtain a medical diagnosis before engaging in a programme of GDH
If you're uncertain whether you are experiencing IBS it's recommended you seek a definitive diagnosis from your medical doctor or gastroenterologist, as many other more serious conditions may have symptoms similar to IBS.

What Next?
To find out if gut directed hypnotherapy as an adjunct to your existing treatment plan could be an effective option for you, contact clinical hypnotherapist, Tony Yuile.
Call Tony on 021 056 8389 or email tony@tycoaching.nz.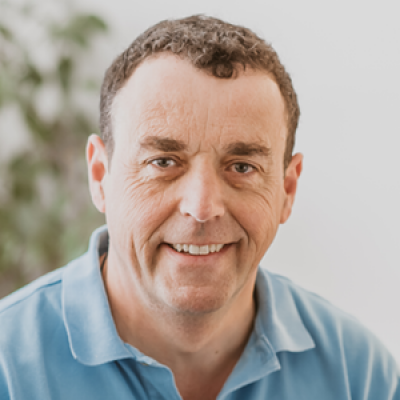 Tony Yuile
Dip. Clinical & Advanced Hypnotherapy (DipCAH); Hypnotherapy Practitioner Dip. (HPD); Specialist Hypnotherapy Certs. Depression, Anxiety, Smoking, Ericksonian Hypnosis. Neuro Linguistic Programming Master Practitioner; Certified Timeline Therapist; Certified Life Coach.