Our Wellington Beauty Clinic offers you a wide range of facial options.
Skincare Consultation
Complimentary for new clients and to be added onto any facial time. This is a chance to discuss your skin and what concerns you may have and for us to best plan your facial.
Advanced skin Health Check *$30 of the cost redeemable on products
An in-depth skin consultation. Your skin will be cleansed and then put into a skin scanner. We will go through what your main concerns are taking into consideration your diet and lifestyle, work/play balance and your previous skin care history.  We plan your first facial and your skincare routine going forward. You are then sent a skin report with a comprehensive plan of action to get your skin into shape and your skin concerns addressed.
Express Facial 
Perfect for those on the go or if your skin simply needs a 'pick-me-up'. It's also a great introduction to our skincare range.
Anti-aging Facial 
A relaxing yet highly active treatment full of antioxidants, vitamins, epidermal growth factors and deep penetrating peptide that stimulates collagen synthesis in the skin to help[ slow down the signs of ageing and reduce and smooth fine lines and wrinkles.
Rebalancing Rose Facial 
Perfect for sensitive or sensitised skins. This treatment will help soothe and calm skin that is stressed out, with active noursihing ingredients that will help hydrate, nourish and fight free radical damage and improve skin's ability to naturally regenerate.
Purifying Facial 
Perfect for Oily Acne prone skin. Using ingredients like activated charcoal, Green tea, Manuka and Kanuka this treatment is designed to rebalance, heal and clarify the skin.
Microdermabrasion Facial 
One step down from dermal needling, Microdermabrasion is a painless non-surgical, anti-ageing skin-rejuvenation treatment that uses a combination of a diamond abrasive tip and vacuum suction and removes the outer superficial layers of the skin and forced cell renewal while simultaneously stimulating the production of healthy cell's collagen and elastin. This makes Microdermabrasion the perfect way to tackle dull, dry or rough skin, treating acne and reducing superficial pigmentation and fine lines.
Lactic Peel 20%
Aka "the lunch time" peel. Treat yourself to the benefits of a peel without the worry of actually peeling. Lactic peels are perfect for a bride-to-be to get perfectly glowing skin before the big day.
Pricing
Skin consultation (15 mins)Complimentary
Advanced skin health check (45 – 60 mins with $30 of the cost redeemable on products)$85
Express facial (30 mins)$69
Anti-aging facial (60 mins)$110
Rebalancing rose facial (60 mins)$110
Purifying facial (60 mins)$110
Microdermabrasion facial (30 mins)$80
Microdermabrasion add-on to facial or peel (20 mins)$35
Lactic peel 20% (30mins)$80
Pumpkin or Papaya enzyme peel facial (30mins)$75
Pumpkin or Papaya enzyme peel add-on (15mins)$30
Marine collagen eye mask (15 mins)$25
Marine collagen eye mask add-on (15 mins)$15
Paraffin add-on (15 mins)$20
Packages
Microdermabrasion facial, buy 3 save $25$215
Microdermabrasion facial, buy 5 get your 6th free$400
Lactic Peel 20%, buy 4 get your 5th one free$320
Payments accepted
Cash, Eftpos, Visa, Mastercard, Bartercard. (Online transfer by arrangement only.)
Enzyme Peels
A perfect introduction to skin resurfacing, gently giving a deeper exfoliation than a scrub. Great for those who have reactive skin, or as a starting point for a course of peel treatments.
Pumpkin Enzyme Peel Facial
Sabore Pumpkin peel is super gentle and can be used on all skin types at any time of the year. It is a great first-time peel and gives your skin a rich source of Beta Carotene and Vitamin A, which helps to fight oxidative stress and encourages cell turnover. It also helps to penetrate your Sabore products deeper into your skin for healthy glowing skin.
Papaya Enzyme Peel Facial
Papaya Enzyme Peel is a step up from the Pumpkin enzyme peel. It is still a gentle peel and very effective. Also called a restorative, because while the enzymes are peeling away the dead skin cells, the skin is restored and becomes healthier and more able to heal and renew itself. One of the ways that an enzyme peel can improve skin health is by reducing acne. By thoroughly cleaning the pores and removing dead skin cells that may be clogging the pores. Peels can help to improve clarity in the skin.
Marine collagen eye mask
Rejuvenating and hydrating the sensitive and fragile skin around your eyes, fine lines and wrinkles are reduced, skin is smoothed and relaxed, the eyes appear younger.
Paraffin add-on
Paraffin benefits:
Glow and Brightening of Complexion: The warmth from the paraffin wax makes the blood vessels in your face expand. This causes more circulation to the face, which is what brightens your complexion.
Hydration of Skin: During your paraffin facial session, intense moisturizing treatment is meted out to your skin in the form of cream massage.
Calmer: The heat retention of the paraffin wax provides a calming therapy. Paraffin wax facials are especially popular in cold climates and among pregnant or older women who are suffering from pain or stiffness of their face muscles.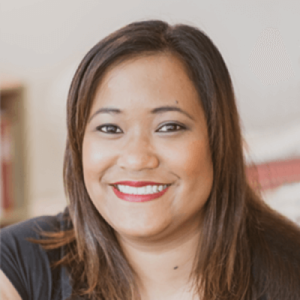 Monica Sun
National & Internationally Qualified Beauty Therapist: National Dip. Beauty Therapy '12. CEDISCO Dip. '12