Micropigmentation, or a 'Cosmetic Tattoo' is more than 'just beauty therapy'
A Cosmetic Tattoo can save time on a daily make-up routine, restore symmetry or enhance features after facial injury or surgery.
(Appointments by request only)
All cosmetic tattoos from our Wellington clinic require a top up or perfecting appointment within 4-6 weeks of the initial treatment at a cost of $100-$150 depending on the color retention, to be considered complete. This is a part of the treatment as a whole as most clients will notice fading of 40%-70%. In some cases there will need to be more frequent top ups, this can be due to medications, aftercare or skin types and will be discussed during your consultation.
Consultation
We discuss your pre-care and the appropriate treatment for the desired outcome. We run a patch test for any reactions to the pigment and tint and shape the brows prior to the treatment. Any questions you have about a cosmetic tattoo will be answered and the paperwork will be given to read through before any treatment begins.
Microblading/Feathering/3D Brows
The newest and most popular form of cosmetic tattoo using a manual tool to create the most natural brows possible. Using ultra-fine hair strokes to boost the existing brows you are looking to achieve. This technique will create a realistic brow, transforming the shape, position and colour of your brows.
Pricing
Consultation (45 mins) Complimentary
Microblading / feathering / 3D brows (2 hours)$350 – $400
Powder brows (2 hours)$300
Combination brwos (2 hours)$350
Eyeliner top & bottom (2 hours)$350
Eyeliner top or bottom (90 mins)$250
Lip blend, enhancement or full lipcreation (2.5 hours)$350 – $400
Beauty spot or freckles (60 mins max)$150 – $200
Payments accepted
Cash, Eftpos, Visa, Mastercard. (Online transfer by arrangement only.)
Powder Brows
Using a small hand held machine the colour is implanted in a way similar to that of a tattoo yet not as deeply which will give options to make changes over time with fading. Powder colour is popular among those looking to achieve shape and definition, giving a similar finish to that of brow pencils or powders.
Combination Brows
A mixture of both stroke and powder techniques which gives the brow a defined look with soft strokes towards the inside of the brow. A winning combination and a popular choice for many.
Eyeliner Top & Bottom
Enhancing the eyes by adding definition throughout the lashes and above. We can add thickness, length and colour to emphasize the shape and colour of your eyes.
Eyeliner Top or Bottom
Here we work in either area to enhance where necessary.
Lip Blend, Enhancement or Full Lip Creation
This treatment can create fuller lips, hide fine lines around the lip line, create balance, reshape uneven lips and restore colour to faded lips. We can add definition by using a colour similar to your natural tones or add full colour to match your favourite lipstick shade.
Beauty Spot
Beauty spots or freckles can now be achieved by anyone with this treatment.
HENNA BROWS 
Brow Henna is the perfect go to for anyone wanting a longer lasting tint effect for their brows. The Henna provides a 'tattoo effect' on the skin which can last up to 6 weeks – we consider it the perfect tool when considerring your first cosmetic tattoo! Brow Henna comes in a rich pallet of natural shades to suit all skin types and hair colours.
Our Brow Henna also helps to restore eyebrow growth by up to 60% which makes it a perfect step in your brow rehab. Whether it be over tweezed, weakened or sparse hairs, Brow Henna helps to strengthen and boost your brow health with each treatment.
No harsh hydrogen peroxide is used to assist in the colouring so this is a great choice for anyone who experiences reactions or those who simply prefer to use more natural products on their skin.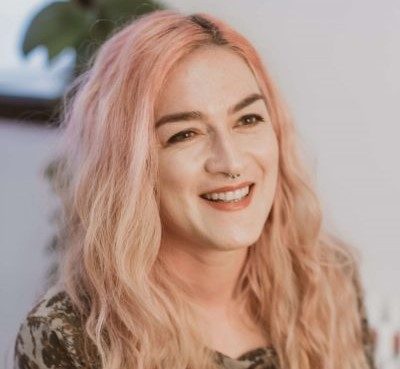 Abby Crystal
Micropigmentation Services & Training post-grad cert. in Micropigmentation '15. CIBTAC dip. Aesthetic Treatments '08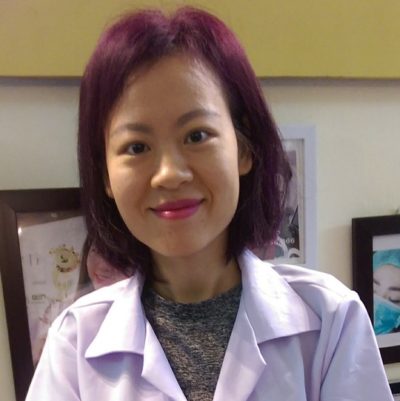 Thuy Nguyen
Dip. Cosmetic Tattooing & Microblading '16; Apprenticeship in cosmetic tattooing '05 (Vietnam); Dip Beauty Care, Eyelash Extensions, Nails & Waxing '10 (Vietnam)