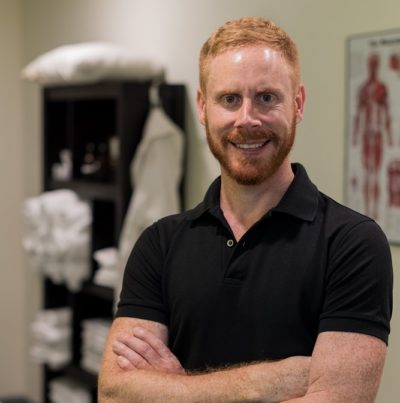 Chris Coleman
RMT (student), Dip. Wellness & Relaxation Massage, studying for Dip Clinical Therapeutic Massage (Level 6)
I've had a long-held fascination with bodywork since studying the Alexander Technique as a performing arts student in the early 1990's. I recently turned that curiosity into a formal qualification and, in a short space of time, have had the privilege to work with a variety of clients including those with specific physical and/or emotional tension, professional sportspeople (including the South African national rugby union team), care home patients, gym-goers, office workers and those who simply wanted to take time out from their day to relax and feel good.
Originally from the UK, I first came to New Zealand in 2016 and my work as a flight attendant and then as a television producer/director, meeting and working with people from a variety of backgrounds from and in various locations around the world, has really helped me develop a keen sense of empathy, compassion and respect which I feel are invaluable for a beneficial client-therapist relationship.
Whether I'm working with a client who has never had a massage before or someone who has already felt the benefit of hands-on therapy, my passion lies in offering a calm, reassuring environment where clients can share their goals as I apply my knowledge and experience in order to help achieve them using a mutually agreed plan. I also believe in helping beyond a session by suggesting how clients might benefit from self-care, e.g. home relaxation techniques, stretching exercises, postural changes etc.
I offer a range of techniques, depending on a client's specific needs or simply what they feel would most benefit them in the moment including myofascial release and deep tissue massage – all with an emphasis on relaxation, stress/anxiety relief and physical tension release
In order to deepen my understanding and application of massage therapy to better improve my clients' health and wellness outcomes, I'm currently studying for a Level 6 Diploma in Clinical Massage Therapy and look forward to sharing new skills with all my clients.