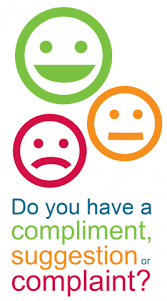 We Thrive On Your Feedback
We are always interested to hear about your experience and to improve our service to you.
Like anyone, we love to hear about when we've done a good job and helped you out – it's why we're in this business! However we acknowledge that we don't always get it right and these are the times when it is crucial that we know about your experience. Like any good business we are focused on leaving you with a positive feeling and we will always fulfill our obligations under the consumers' guarantees act.
Certain services come with a fix-up guarantee such as if a gel nail chips within your first week or your eyelash extensions fall off within a few days. The fix-up is reiterated throughout the website service pages where applicable. At other times unexpected factors play a role and we will do everything we can to come up with a mutually satisfactory outcome.
We encourage anyone who has feedback that we can relish in or learn and grow from, to contact us here.