You're in Safe Hands at Absolute Therapy
Our return to Alert Level 2 will look exactly like it did after lockdown.
Watch this short video to be reminded of what to expect when visiting us during Covid-19 alert level 2. (Please note, we are no longer scanning foreahead temperatures)
We are taking every precaution we can to ensure your safety and that of our staff. We want you to feel that you are in safe hands when you visit Absolute Therapy.
Don't hesitate to get in touch on info@absolutetherapy.co.nz or 04 801 8284 if you have any further questions.
The Nitty-Gritty:
The simplified way we are framing this is that everything within the clinic is a 'controlled environment' and we will be relying heavily on our pre-screening processes and cleaning regime to keep it safe for everyone. The same process will be applied to all our staff, customers, and visitors.
When you arrive, you can scan yourself in at our front door but if for some reason you can't or don't, our clinic management system means we keep very good records of who has visited and when along with contact details. If the need arose, we would contact every person who had visited the clinic whether they have used the app or not.
We have removed most of the things you can touch such as business cards, and we ask that you refrain from handling any books or products you see on any shelves, lest we have to strip the clinic bare in order to operate.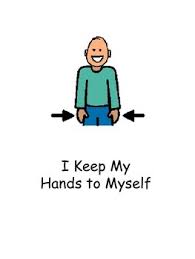 A visit to Absolute Therapy under Level 2 lock-down will require you to arrive 5 minutes earlier and will look like this:
 Create booking as usual – online is best for us as we will be extra busy on the phones. We are removing water glasses from reception and we ask that you bring your own water bottle. We have filtered water in the staff room if necessary. Please also consider using the bathroom at home as the bathrooms in our building are much more of a 'public' space.
We will send you your usual 2 day booking reminder but it will look a little different and will direct you to the pre-screening email. If we don't have your email address we'll need to call you for it. A copy of the pre-screening questions can be found at the end of this email.
Arrive at the clinic if you have completed the pre screening process and if you need to use the lift, please do not share it with others. We are regularly sanitising stairwell door handles between each client as well as clinic ones.
When you arrive at the entrance to our clinic on level 1, please wait to have your touchless temperature taken by a staff member. Here you will also see a whiteboard with the temperatures of staff working that day– we are aiming for complete transparency with you. All appropriate measures will be taken in the event of any staff or clients coming into contact with a confirmed covid19 case and Absolute Therapy. These measures include the relevant stand down period, cleaning and of course contacting of anyone who may have been affected.
After having your temperature taken you will be asked a short list of 'on-the-day re-screening questions' before we invite you to enter the clinic space. Those questions can also be found at the end of this page.
The first thing to do is to use hand sanitiser and then we will then require you to update your details on a tablet which will be wiped down between each use. You may sit or stand in reception but again, we must ask that you refrain from touching anything else you see. We have removed most of the temptations and will review how effective this approach is every day. Given how well NZ did at adhering to the lock-down rules, we are taking an approach of good faith. We will also make sure to have no more than two staff members at reception at any time.
We will take you into the treatment room where again most items to touch will have been removed and you will be shown a receptacle for your clothing and shoes to go into which we will then be able to clean between each client. Please resist the temptation to touch anything like books or equipment.
After the treatment you're asked to leave the treatment room door open and come out to reception to complete payment as usual. You're welcome to sanitise your hands again before leaving.
Cleaning procedures we already undertake and will continue to do for each client:
Fresh linen for each client – everything from the cover you lay on to the towels that cover you is laundered in hot water with appropriately soapy water and tumble dried onsite.
We use Isopropyl alcohol wipes or spray with 70 – 77% alcohol content sprays to wipe our contactable surfaces
Therapists always wash our hands with soap before and after every client as you will be used to seeing (or hearing) from previous visits. We are fortunate to have basins in each treatment room.
Tissues and touchless rubbish bins are available in all treatment rooms and reception as we know things like a change in temperature from outside to inside or receiving a massage can block or unblock your sinuses.
 Cleaning procedures we will increase or introduce during level 2:
For clients (or staff) who pass our pre-screening, but are 'at risk' or in close regular contact with others 'at risk' we will wear a mask from greeting to farewell.
Alcohol wiping of all surfaces touched by clients including door handles, clothing receptacles, chairs, desks, and reception areas will now be done between every client
Hand sanitiser is now available in every treatment room and at reception. We insist you use this upon arrival and we encourage you to use this whenever you feel the need while you are at Absolute Therapy.
Massage Therapists will use a fresh oil bottle holster for each client to reduce contactable surfaces and will have multiple clothing items to change into in any instance where cross contamination may occur.
 Pre-Screening Questions
Have you had Covid-19?
If Yes, how long has it been since your last symptom? And, do you have any ongoing health issues? (Refer to list of conditions for high risk individuals at the end of this email)
Do you have any questions or concerns that we ought to answer before you arrive at the clinic?
Have you traveled inter-city recently?
If yes, where have you been (we need to check proximity to existing clusters)
Are you in the 'high-risk' bracket?
Are you living with, or in regular close contact with, someone who is at 'high-risk'?
(If yes to either or both of the last two questions, staff will wear masks during the treatment, and we encourage you to bring a mask to wear as well.)
On-the-day Re-Screening Questions:
Do you have any of the following symptoms:

A cough
A high temperature (38 degrees or higher)
Shortness of breath
Sore Throat
Sneezing and runny nose
Temporary loss of smell

Have you been in contact with a diagnosed Covid-19 case, or someone directly in contact with a confirmed case? If yes, when?
'High Risk' Individuals
MoH Website information (01 May 2020)
These guidelines are not a hard and fast rule and will be updated as and when further evidence becomes available.
The key determinant of COVID-19 becoming a severe illness is the existence of underlying medical conditions, especially if these conditions are not well controlled. Relevant conditions include: · serious respiratory disease such as chronic lung disease or moderate to severe asthma; · serious heart conditions;
immunocompromised conditions or many conditions can cause a person to be immunocompromised, including cancer treatment, smoking related illness, bone marrow or organ transplantation, haematologic neoplasms, immune deficiencies, poorly controlled HIV or AIDS, and prolonged use of corticosteroids and other immune weakening medications (such as disease-modifying antirheumatic drugs);
significant excess body weight (body mass index [BMI] of 40 or higher);
diabetes;
chronic kidney disease, people undergoing dialysis; and
liver disease. Those over 70 – Older people, those who have underlying health issues, including respiratory issues that make them more vulnerable to COVID-19.
Residents of aged care facilities – Aged care facilities are susceptible to the rapid transmission of viruses like this. Residents are more susceptible to illnesses due to their age and they are also more likely to have underlying health conditions.
Pregnant women – Pregnant women in their third trimester should take extra precautions and keep themselves well at a time when the growing baby means higher oxygen demands on the mother.
I hope you find this comprehensive and easy to follow but please do not hesitate to call us on 04 8018284 or to email us on info@absolutetherapy.co.nz if you have any questions or concerns regarding your arrival at our clinic or your treatment here.
Kind regards,
Iselde & the team at Absolute Therapy.