Relaxation Massage is amazing for stress management, rehabilitation or regular body maintenance and shouldn't be viewed as "just a treat."
All our relaxation massage treatments include a consultation that doesn't come out of the 'table time' you pay for. This gives us the chance to discuss your goals for the session, to select methods or techniques and plan a treatment specific to your needs at the time. We can also offer post care advice at the end of your session to help you continue the benefits of your massage for as long as possible.
Relaxation Massage
Relaxation Massage is often referred to as 'Swedish Massage.' We regard it as one of the most self indulgent ways to do something truly beneficial for your body.
This primary objective is to stimulate your parasympathetic nervous system to induce relaxation. Your body enters it's 'rest and digest' phase and allows you to rest, heal and regenerate. Ideal for your average Wellington City lifestyle especially if you work a fairly sedentary job and have a busy home life. Some people like a very light pressure while others enjoy a firmer touch. Usually flowing and flushing type of strokes are used and you will find the massage to be quite balanced, covering more of the body where as a Therapeutic Massage may focus the majority of your session time in a more localised area.
Double Massages
Share the joy of your usual Relaxation, Therapeutic or Hot Stone Massage with a friend, family member or loved one by your side in one of our two spacious Double Massage rooms. This service needs to be arranged directly through the clinic.
Pricing
Hot Stone Massage (90 mins)$159
Payments accepted
Cash, Eftpos, Visa, Mastercard, Bartercard. (Online transfer by arrangement only.)
Pregnancy Massage
Pregnancy is a time to be nurtured. A pregnancy massage relaxes, re-energizes, helps to reduce swelling, addresses back pain and makes you feel good all over. Your therapist understands the many changes occurring during and post pregnancy and adapts the massage to suit your needs by having you lie comfortably on your side, bolstered with pillows and massaged with pregnancy friendly oils.
Please note: We only offer Pregnancy Massage during the second and third trimesters.
Hot Stone Massage
Hot Stone Massage employs the use of volcanic rocks to rapidly impart large amounts of heat to the body. Relaxation Massage techniques are then used to 'smooth out the knots' and make the most of the heat in your muscles.
We only offer this as a 90 min option as we believe this allows you to experience the full glory of this deeply calming and indulgent treatment. Hot Stone Massage makes the perfect gift for a special occasion!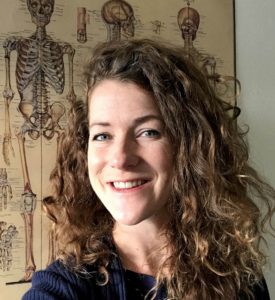 RMT, BTEC Level 5 Dip. Th. Mass. '16. ITEC Cert. Holistic Mass. (UK) '16.
Yoga Alliance training: Cert. Multi Style Teacher Training 200hrs '14. Yoga Medicine: Myofascial Release with Yoga, '16. Yin Yoga '16.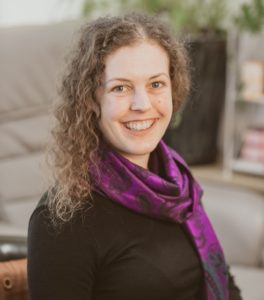 Iselde de Boam
RMT, Dip. Th Mass '03 (NZCM) Dip. Rem Mass '09 (Q. Academy Au), Cert. VM 1,2 & 3 '17.