Absolute Therapy is a reputable Natural Health Practice based in Wellington on the corner of Allen Street & Courtenay Place.
We are about working together to succeed, teamwork at it's purest.
We pride ourselves on our low staffing turnover which we feel is due to the unique structure of the business where each professional works under the flexibility of contracting and is supported to specialise in doing what they love.
We are currently fully staffed with no available hours for extra staff. However if you meet the criteria below, we would still love to hear from you and/or to network with other professionals in Wellington.
Do you:

Have NZ citizenship or permanent residency
Hold a NZ recognised qualification(s) in your profession
Have current registration with your professional association
Have 2+ years' experience, this is an advantage
High cleanliness & hygiene standards
Have marketing and administration skills, this is an advantage (systems training provided)
Have good customer service skills, honesty, integrity and the ability to generate and retain clientele
Have a strong commitment to the highest standard of practice and ongoing professional development
Have a professional and friendly attitude, ability to work ethically within our team & with customers
If so we offer:
An ACC registered clinic
Contracting positions within a supportive and proactive team in which you will also be covered for professional indemnity and public liability.
Under certain conditions there is a small contractor allowance available towards professional membership or professional development.
A warm, clean and welcoming clinic with a central location. On the corner of Courtenay Place and Allen Street we're close to public transport and have easy parking options. We share the first floor with a dental and orthodontic practice.
Fully equipped rooms, including incidentals specific to your treatments such as stationary and retail equipment etc.
Reception/waiting area. (Part time receptionist available.) Spacious staff room/laundry.
Kitomba salon software including K1 so you can control your schedule from home.
Free wifi for you and customers.
A team of friendly and skilled health practitioners who understand internal networking, referrals, treatment swaps and the value of the team relationship.
A strong brand and continuous work to develop it, collectively.
Please see a list of professions that we are most interested in, below.
We look forward to meeting you,
Iselde & the team.

Massage Therapist
Massage Therapy is our core business and we have an opening for the right person. Our ideal candidate is someone who is diploma level 6 or higher so they can work with Southern Cross or ACC clients as the need may arise. Practitioners who are client centered and committed to professional development or who are involved with their professional organisation are our kind of people!
The right person has
Confidence with anatomy and physiology and in targeted work.
The ability to work at a light or deep pressure as required.
Industry specific skills required
Postural Assessment skills
Neuromuscular trigger point skills

Physiotherapist
Physiotherapy is the perfect compliment to the work we do here and we would love to have an experienced Physio on our team again.
We are looking for a self-motivated person who is passionate about their work and confident and experienced enough to work autonomously within a diverse team of therapists. We are looking for someone who is driven to deliver quality services and to growing Physiotherapy within Absolute Therapy.
The right person has:
Current APC and registration with Physiotherapy New Zealand
Able to comply with the requirements of ACC when providing treatments for ACC claims
The confidence to work autonomously within a varied team of therapists and bodywork modalities
Industry specific skills required
McKenzie Method qualifications preferred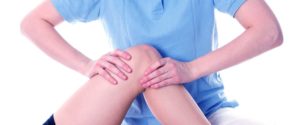 Osteopath
We feel that an Osteopath would make the perfect addition to our team and that a lot of our clients would benefit.
The right person has
The confidence to work autonomously within a team of varied professionals and bodywork modalities.
Industry specific skills required
Visceral Manipulation would be seen as an advantage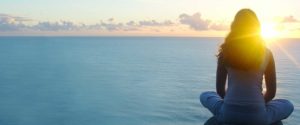 Naturopath
Our team take a holistic view of health and we like to provided as in depth a service we can. Often this means presenting them with options of how to enhance their lives and support their vital bodily systems without interfering with their primary health care. We prefer this is done by someone who really knows their stuff and naturopathy has been an important part of Absolute Therapy's history.
The right person has
The confidence to work autonomously within a team of varied professionals and bodywork modalities.
Industry specific skills required