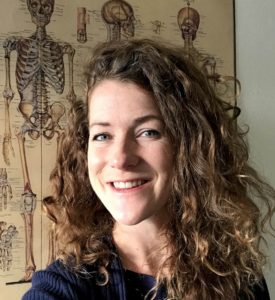 Rachel Bockett
RMT (student membership), BTEC Level 5 Diploma in Therapeutic Deep Tissue Massage, ITEC Level 3 Holistic Relaxing Massage, (London UK) Cert. Yoga Alliance (YA) Multi Style Teacher Training 200hrs, (YA) Yoga Medicine training: Myofascial Release with Yoga, 25hrs. (YA) Yin Yoga training 30hrs
I'm originally from the UK and living in London in my early 20's I discovered mediation and yoga whilst seeking to find balance in my hectic city lifestyle. In 2014 I traveled to India where I completed my first multi style yoga teacher training. The healing process of yoga and the hands on adjustments of yoga postures led me to explore massage therapy. I studied at the London School of Massage completing an ITEC in Holistic Massage and BTEC in therapeutic Deep Tissue Massage.
Whilst in London I worked as a Massage therapist and yoga teacher in one of the oldest and most renowned well-being centres, The Life Centre. As well as this I taught community yoga classes, one to one yoga lessons and provided mobile massage therapy treatments in corporate offices as well as home & production sets around London. Working in the cultural melting pot that London is, gave me the opportunity to treat and teach a wide array of people from different backgrounds. With this experience I understand that each person encompasses unique characteristics depending on their social, psychological, physiological and physical attributes, and therefore each treatment I do is tailored for the individual client to help them with their own unique needs.
The Connection between the mind and the physical body that is explored in yoga, completely fascinates me and plays a role in my massage treatments. Nerves pathways connect our brain, to our muscles, constantly communicating sending messages, for movement and sensory responses. Understanding the mind body connection from this view point, we can begin to understand how our emotions can have a physical impact on our body, for example creating tension in our muscles when stressed- just think about what is happening with your shoulders muslces…
I believe it is my role as a therapist to help my clients gain a healthy connection to their bodies. After all, the way we live in and relate to our bodies determines the capacity for change. My knowledge of anatomy and physiology has proven to unveil my clients muscular imbalances, areas of tension or physical ailments. Working in a therapeutic way that help restore, relax and refresh.
I specialise in Therapeutic Deep Tissue Massage, and often give 'yoga prescriptions' – yoga poses to help stretch, stabilize muscles or breath-work to help ease and calm the nervous system.
I look forward to meeting you.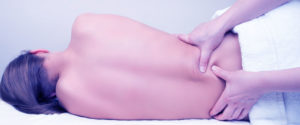 Therapeutic Massage
For a more goal focused massage where we aim to treat a particular sporting concern or injury or to provide appropriate levels of care during the various stages of injury rehabilitation this type of Massage is for you.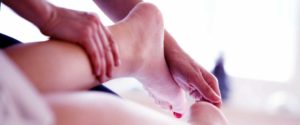 Relaxation Massage
Relax in the knowledge that the massage therapists treating you are all fully qualified and registered with Massage New Zealand. This category includes Swedish relaxation massage, Hot Stone massage, Indian Head massage and Pregnancy massage
Yoga Tutoring
Our private sessions are designed to help you become familiar with some of the common yoga poses, or for the more experienced yoga enthusiast to refine their techniques and practice.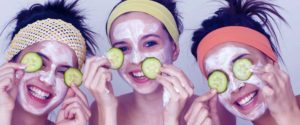 Spa Parties
Catch up with the girls, get ready for an event or visit with a hens party. Enjoy the private use of our Beauty room, add a food platter and prepare to be pampered!