Natural health practitioners improving your health and happiness
If you are looking for the capitals most professional and knowledgeable team of qualified therapists you've come to the right place. Enjoy the relaxing atmosphere of a day spa blended with the tangible results you would expect from a clinical practice, at our 3 room clinic right in the heart of Wellington.
Our spacious and tranquil atmosphere is a pleasure to visit and our holistic approach means it is not uncommon for customers to experience a variety of services or therapists in one visit. You'll see in an instant that our staff love working here too! Our team are certified and registered professionals with years of experience across a broad range of therapies.
Wheelchair access via the lift to level 1.

The door code for the ground floor toilet is available from our reception on level 1.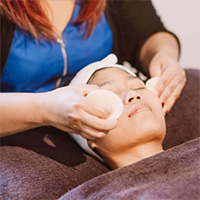 Conveniently located in central Wellington our beauty clinic is accessible for all your beauty therapy needs weather it's a lunchtime facial or to stock up on some natural, NZ made skincare products.
We provide a full compliment of waxing, tinting, facials and skincare services including peels, back peels, microdermabrasion, micro needling, brow shape and tints and more!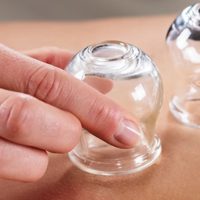 Absolute Therapy have a large variety of holistic services for you to access under one roof, aimed at supporting your journey to optimal health, happiness and wellbeing.
Our range of services includes Therapeutic & Sports Massage Therapy,  Fire Cupping  and specialised Massage services such as Lymphatic Drainage or Scar Tissue Release. Our therapists are qualified and registered and offer effective treatments.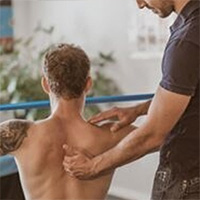 We have a large range of Sports and Rehabilitation services designed to assist you in achieving specific health related goals. Qualified and registered therapists available onsite.
Our services are designed to facilitate your peak maintenance or injury recovery and include Acupuncture and Neuromuscular therapy.
"Absolute Therapy has a very welcoming environment the clinic rooms are clean, therapists are lovely and there are so many services to choose from. What I really like the most about AT is that every therapist is passionate about what they're doing in the different services they are providing and as a client that comes to see different people for different services – it's great to get that energy in all the sessions! "
"Dear Iselde & the team I just wanted to say that what you are doing is great! It's very nice to see a special offer to existing customers instead of new ones only. No one does this and yet this is the exact thing that makes me feel appreciated and valued. I'll be sure to recommend you to all my friends and clients. All the very best to you and see you soon. "